Sugar Hill Golf Association
Come play one of the most challenging courses in Georgia!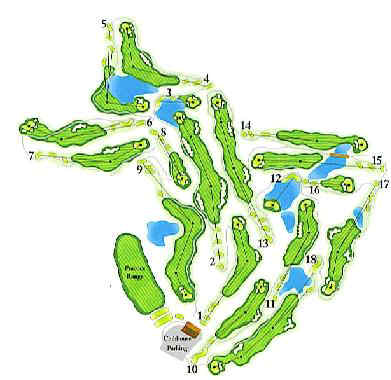 The Sugar Hill Golf Association will be holding its annual Golf Association kickoff party on Saturday, January 20th, 2018.  We will plan on a blind-draw 2-man event in the morning (weather permitting) with the meeting and lunch to follow immediately.
Tournament will be a blind draw where we will randomly pair an "A" player and a "B" player together. Format will be either BEST BALL or SCRAMBLE – to be determined.
Agenda for the Association Meeting:
Elect New Board Members
Provide 2018 Event Calendar and Tournament Descriptions
Discuss and vote on proposed Bi-Law Changes
Open Discussion
In the event that weather prevents playing golf in the morning, we will still have the meeting at 1:00 PM.
Association Dues for 2018 are $125 per player and includes your USGA handicap service.  You can pay by check or cash.  If you have any golfing friends that have not been members in the past, bring them out and get them signed up.
Look forward to seeing everyone on the 20th.
David "Chipman" Easterling
Mike "Retired Presidential Consultant" Butler